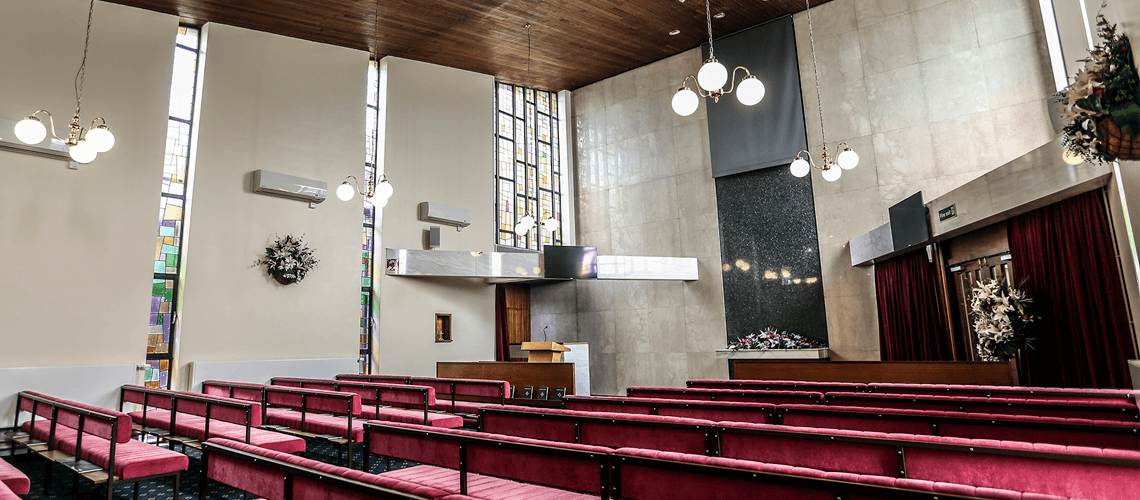 Services times are between 10.15am and 3.30pm, allowing a 45 minute service.
You can choose whether or not you want to have a service. You may have a service of your choice as long as it fits into the time allowed for each funeral. Alternatively, you can have a service at a separate place of worship and a brief committal ceremony at the crematorium. You can have your own official to conduct the service or your Funeral Director can arrange a minister for you.
A few minutes before the service, you will gather in the waiting room. The coffin will be carried into the chapel by either the Funeral Director or your choice of bearers. The coffin will be put in the chapel and you will sit down for the ceremony.
Curtains can be left open or closed during the service, depending on your wishes. At the end of the service you will be able to visit the floral tribute area.
All costs are available on our prices page.